The Director of International Department of Plymouth University was Invited to Visit Jiangxi University of Science and Technology
From Apr.7th to Apr.9th, 2018, with our company's help Nicky Nicola, the principal of international department and Anne Munro, the principal of language centre of Plymouth University visited Jiangxi University of Science and Technology. They negotiated with the principal of JXUST and met the students studying in the international trade and management major of cooperative 3+1 international class.
On Apr.7th, with the accompany of the representative of our company, the representatives of Plymouth University and the relevant principals of international centre of JXUST attended a conference. Firstly, Nicky talked the study and life of the ten students who went to Plymouth University for studying international trade and management major through the 3+1 cooperative program and gave them the full affirmation. Later on, both of them had a further talk about short-time visit, assignment of foreign teacher and the seek of new cooperative program, which reached a consensus.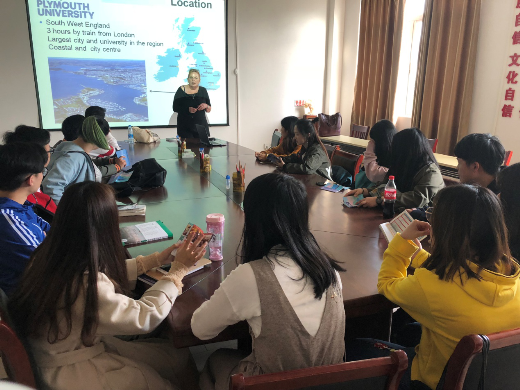 On the morning of Apr.8th, Anne, Munro and Nicky Nicola attended the study salon in our company's organization and they guided teachers and students to discuss how to apply the critical thought to listening, speaking, reading, writing and some relevant ways.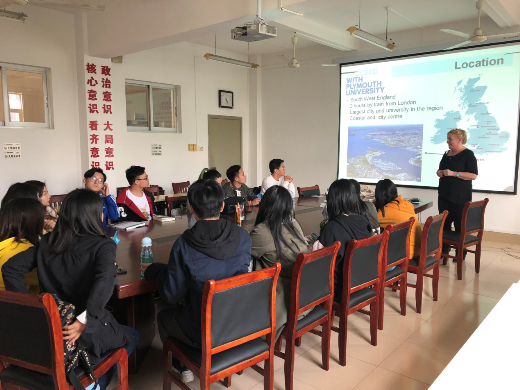 On Apr.8th evening, they carried out communication meeting about 3+1 cooperative program in C402 and C411 of institute of foreign language and trade. Nicky met the 15 future students of Plymouth University and Anne met all the students in 3+1 program of 2016. The two teachers made a brief introduction about basic information, core courses, language study and life in Plymouth University.And they showed students a three-dimensional Plymouth University by the explanation through PPT, which lists the abundant activities and introduces accommodation and expense, etc.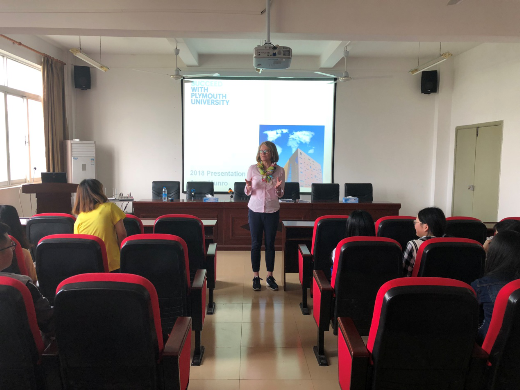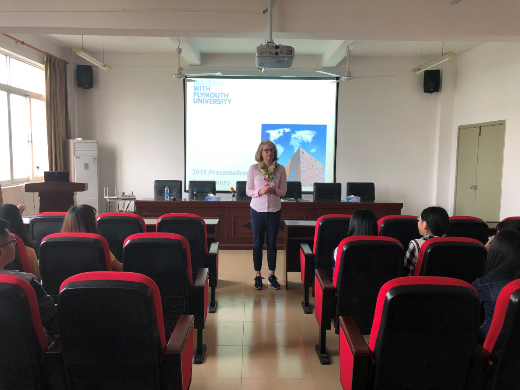 At last, students had a free talk and put forward their confusion. The two teachers were patient to give them the explanation one by one. Through this meeting the students of year 2015 and 2016 of 3+1 cooperative program had a further knowledge about Plymouth University and studying abroad, which leads them a way to struggle.