The University of Windsor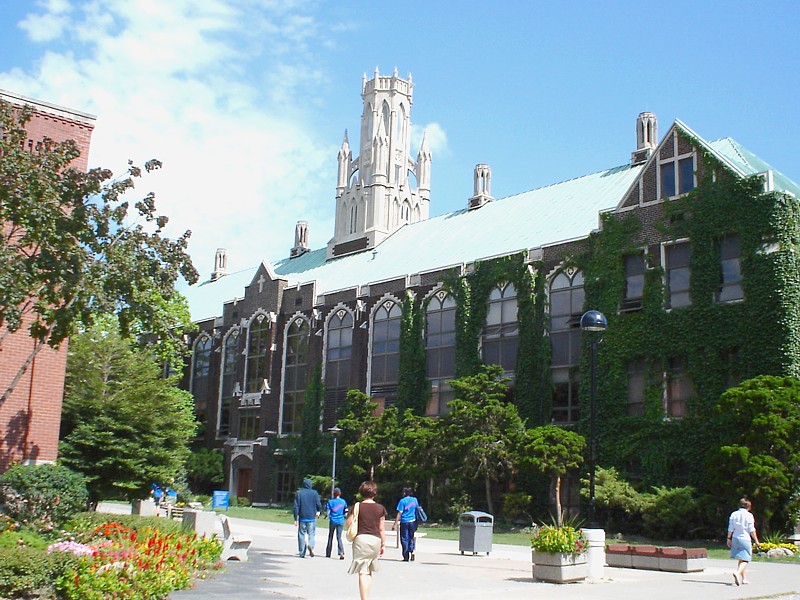 The University of Windsor (U of W or UWindsor) is a public comprehensive and research university in Windsor, Ontario, Canada. It is Canada's southernmost university. It has approximately 15,000 full-time and part-time undergraduate students and over 1,000 graduate students. The University of Windsor has graduated more than 100,000 alumni.
The University of Windsor has nine faculties, including the Faculty of Arts, Humanities and Social Sciences, the Faculty of Education, the Faculty of Engineering, Odette School of Business, the Faculty of Graduate Studies, the Faculty of Human Kinetics, the Faculty of Law, the Faculty of Nursing, and the Faculty of Science. Through its faculties and independent schools, Windsor's primary research interests focus on automotive, environmental, and social justice research, yet it has increasingly began focusing on health, natural science, and entrepreneurship research.
I. Requirement
1. Requirement for Undergraduate Admission
(1) Chinese student must provide high school transcript and/or GaoKao results;
GPA 80%
(2) TOEFL:83(iBT); IELTS:6.5
2. Requirement for Postgraduate Admission
(1) Minimum GPA 3.0 (80%) according to the course
(2) TOEFL:83-100(iBT); IELTS:6.5-7
II. Tuition
Undergraduate: $21500-$24500/year based on courses
Postgraduate: $27000-$31350/year based on courses
University of Windsor website: http://www.usask.ca/