Jeonju University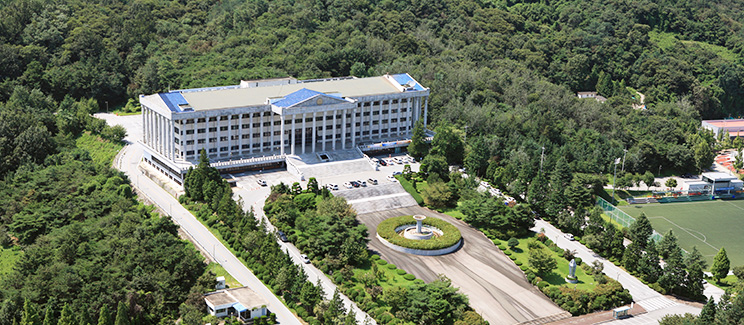 Jeonju University (JJ) is a private Christian university in South Korea. The campus is located in 1200 Hyoja-dong, Wansan-gu, Jeonju, Jeollabuk-do.
Jeonju University was founded on January 9, 1964 as Jeonju Youngsaeng College (an evening college). In December 1977 the school foundation established a daytime college, and on October 7, 1978 the college was renamed Jeonju College. In February 1981 it moved to present-day Hyoja-dong Campus. It acquired a university status on September 8, 1983 and renamed Jeonju University. In December 1984 Shindonga Group succeeded the school foundation.
Jiangxi University of Science and Technology (JXUST) cooperated with Jeonju University in international 2+2 joint program, exchange program and foundation program .
I. Requirement
1. Requirement for Undergraduate Admission
(1) Cumulative high school GPA 2.75 or above (1) Graduate (or graduate-to-be) of high school who completed their overall education courses of elementary school, middle school and high school for more than 12 years abroad
(2) All applicants must achieve Level 3 or higher on the Korean Proficiency Test (TOPIK)
(3) Chinese high school graduates must submit the certificates (Huikao) verified by the China Academic Degree & Graduate Education Development Center (http://www.cdgdc.edu.cn). The Chinese applicants who do not have the Huikao, the Gaokao is acceptable.
2. Requirement for Postgraduate Admission

(1) A bachelor degree
IELTS(Academic): 6.0 overall, with no component below 5.5;
(2) All applicants must achieve Level 3 or higher on the Korean Proficiency Test (TOPIK)
II. Tuition
Undergraduate: 12340RMB-16580RMB based on programs
Jeonju University Website:http://www.jj.ac.kr