Prince of Songkla University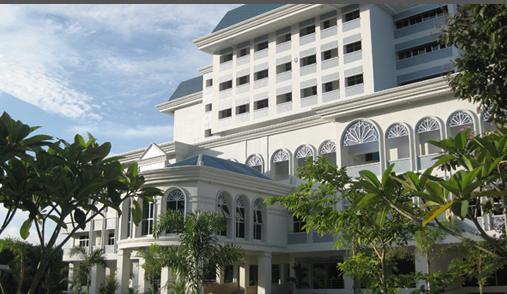 Prince of Songkla University(Mahawitthayalai Songkhla Nakharin) is the first university in southern Thailand, established in 1967. The name of the university was granted by the King Bhumibol Adulyadej in honor of His Royal Highness Prince Mahidol Adulyadej, Prince of Songkla, the King's father.
The university consists of four campuses and one education service area. In 1968, the first permanent campus was established in Pattani. The campus in Hat Yai was opened in 1971 and is now the main campus, with more than 50% of the university's students. Other campuses were established in Phuket (1977) and Surat Thani (1990). Additionally, the Trang education service area was founded in 1991. As 2007, the university offers 295 educational programs to its 34,000 students, including 18 international programs and three foreign language programs.
Jiangxi University of Science and Technology (JXUST) in China cooperated with Prince of Songkla University in postgraduate program and foundation program.
I. Requirement
1. Requirement for Undergraduate Admission
(1) Cumulative high school GPA 2.75 or above窗体顶端
(1) Completing M. 6 or Grade 12, or the equivalent
(2) An applicant may obtain following requirements (if any)
SAT score of 900 or above (US)

GCE "O Level", GCSE, and IGCSE with at least "C" in 5 major subjects

GCE "A Level in 3 major subjects with at least "C"

Other equivalent diplomas from other foreign countries, must provide an approval letter of Thailand's Ministry of Education

An applicant must pass the qualifications assessment of the BBA Administrative Committee
(3) TOEFL IBT≥61; Academic IELTS ≥5.0
窗体顶端
2. Requirement for Postgraduate Admission
(1) 窗体顶端
(1) A bachelor degree
IELTS(Academic): 6.0 overall, with no component below 5.5; 窗体顶端
(2) Internet-based 61 and IELTS>/= 5.5
II. Tuition
Undergraduate: 26,000 THB/Semester
Postgraduate: 44,000 THB/Semester (2 Semester/Academic Year)
Prince of Songkla University Website:http://www.psu.ac.th/